Tax Resolution Services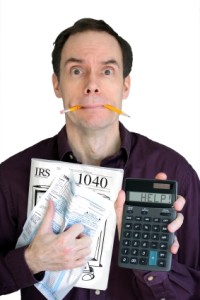 All tax debts are unique, so it follows that your tax resolution strategies should be, too. Considering that your tax problems are likely to be different than other taxpayers' issues in your area, it doesn't make sense to pursue a one-size-fits-all approach to handling your state or IRS back taxes. At Acello Tax Resolution Group, we give you access to a team of professionals who will work hard to help you understand your specific tax concerns and find a workable solution to them. Serving Naperville and beyond, the tax attorneys, CPAs, and enrolled agents in our network offer personalized back tax relief policies that will help you secure the most effective path to a successful financial recovery. When you want a customized solution for your tax debts, call or e-mail us today!
Negotiations for Tax Settlement
For most people, tax codes are just downright confusing, and when you're dealing with paying back taxes, the situation can be increasingly complex. Remember, if you don't handle your tax debts right away, you may end up paying more than necessary to settle the amount you owe, and in some cases, you can even make your financial problems worse! But with Acello Tax Resolution Group by your side, you can rest assured that you'll get the help you need to resolve your tax debts once and for all. Our network of experienced CPAs, enrolled agents, and tax lawyers is here to guide you through every step of the tax settlement process. We have the in-depth know-how to manage your back taxes efficiently and effectively. When you turn to us for help, we'll instantly connect you with tax professionals who are best able to determine which tax resolution options are appropriate for your circumstances. Then you'll easily be able to negotiate with the state or federal tax authorities to put your back tax problems behind you. Depending on your income, tax history, assets, and other factors, the following back tax relief strategies may be an option for you:
Offers in Compromise (

This back tax resolution tool is an agreement between a taxpayer and the IRS that your tax debt can be settled for an amount that is less than what you owe.)

Appealing Government Actions

Installment Agreements (

Enabling you to gradually pay down your owed back taxes without causing serious harm to your finances, an IRS installment agreement can help minimize interest owed, limit penalties, and eventually pay off your taxes over time.)

Penalty Abatements (If you need help with snowballing fines, penalty abatement 

can help make sure you pay as little as possible to eliminate your current tax issues in a hurry.)



Innocent Spouse Relief Claims (This is the process used to provide back tax help in cases where 

mistake or deception was committed on the part of the other spouse.)



Stop Wage Garnishments (This will put an end to the levy that the IRS has placed on your paychecks.)

Tax Settlement Negotiations
No matter which of the above back tax help strategies best suits your situation and your needs, our team of tax pros is here to use our knowledge of tax codes and laws to provide you with the most effective back tax relief possible. Serving both personal and corporate clients throughout Naperville and the surrounding communities, the tax lawyers and enrolled agents in our network are committed to helping you get a handle on your tax concerns as soon as possible. Stop your tax problems in their tracks: Contact us now to get started on tax debt relief customized just for you!
tax penalty abatements
tax resolution
tax settlement