IRS Audits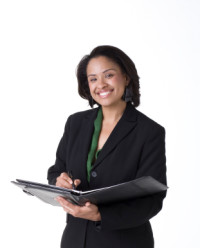 For most taxpayers, nothing is more frightening than receiving notice of an impending audit by the IRS. If you've just received such a notice, there's no reason to panic. Although IRS audits can be stressful, there's help to get you through the process. At Acello Tax Resolution Group, we offer professional tax audit assistance for individuals and business owners throughout Naperville and the nearby communities. Our team of audit defense experts will walk you through the process and ensure that an audit from the IRS doesn't spell financial disaster for you. To learn more about how we can help with tax audits and other tax problems, call or e-mail Acello Tax Resolution Group today!
When tax problems lead to an audit by the IRS, it's likely to send you into a frenzy of running around trying to get your receipts in order. Before you get frustrated and confused about what to expect, call in the pros at Acello Tax Resolution Group. Our network of tax specialists is well equipped to handle IRS audits for individuals and business owners alike. When you turn to us for assistance with a tax audit, our team of audit defense pros can help you:
Gather and organize all the necessary paperwork to prepare for the audit
Represent you during the audit
Negotiate tax settlement options, such as an offer in compromise
Determine how to avoid future tax problems
Because our network of tax pros includes tax attorneys, we can even assist you when you need representation in federal tax court. When it comes to an audit, IRS officials will be thorough, and you'll be expected to provide detailed information about your finances and the returns you've filed. If you're facing an audit from the IRS, let us offer you comprehensive tax help that will eliminate your IRS problem and get you back on good terms with the tax authorities.
IRS Settlement Assistance
After an audit, IRS officials may determine that you underpaid your taxes. If this is the case, you'll need to figure out how you plan to pay back what you owe. At Acello Tax Resolution Group, we have the means to help you secure an IRS settlement that will resolve your back tax debt and pave the way for a better financial future. Whether you want to opt for an installment agreement or an offer in compromise, our team will walk you through all of your options to find out which one best suits your needs and your budget.
irs audit
offer in compromise
tax audit