Services Offered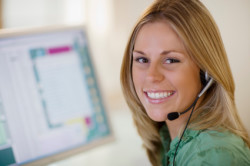 While difficulties posed by tax problems vary, all tax issues should be taken seriously. Whether you're struggling with payroll issues or you're buried under the weight of back taxes, getting tax help right away is in your best interest. If you live in Naperville or the nearby areas, you can turn to the tax relief specialists at Acello Tax Resolution Group to get a handle on your tax troubles. We provide a wide range of tax resolution services, from tax settlement advice to audit defense and beyond. When you require help handling a tax problem, Acello Tax Resolution Group is here to meet your needs and provide you with tax debt relief you can depend on!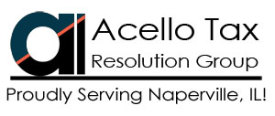 At Acello Tax Resolution Group, we work with a talented group of tax attorneys, CPAs, and enrolled agents. Because our team consists of such highly qualified professionals, you can rest assured that you'll get the right tax help for your specific needs. We have extensive experience working with both individuals and business owners to resolve tax concerns, and we can't wait to offer you our comprehensive tax debt relief services. You can call on our tax consultants for assistance with:
Filing back taxes
Securing tax settlement options
Weighing options for tax resolution
Handling audit defense
Unraveling business tax problems
And so much more!
There's no tax problem too large or small for the team at Acello Tax Resolution Group. When tax issues are threatening your financial security, one phone call to our tax consultants is all you need to get back on the right track. Let us take charge of your tax burdens while you relax and focus on other important aspects of your life.
Customized Back Tax Help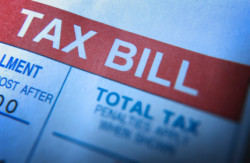 No two tax scenarios are the same, and that's why it's important for you to seek customized tax relief services. At Acello Tax Resolution Group, we specialize in helping our customers find the most beneficial tax resolution options available. When you contact us for tax settlement assistance, we'll pair you with the right specialist from our network of tax attorneys, enrolled agents, and CPAs. No matter how severe your tax problems might seem, our qualified tax pros can get to the bottom of them and offer you comprehensive IRS assistance. If you're struggling with a tax problem that you'd like to make disappear, call Acello Tax Resolution Group today. We're ready and willing to offer you our best to eliminate your tax woes!